Shop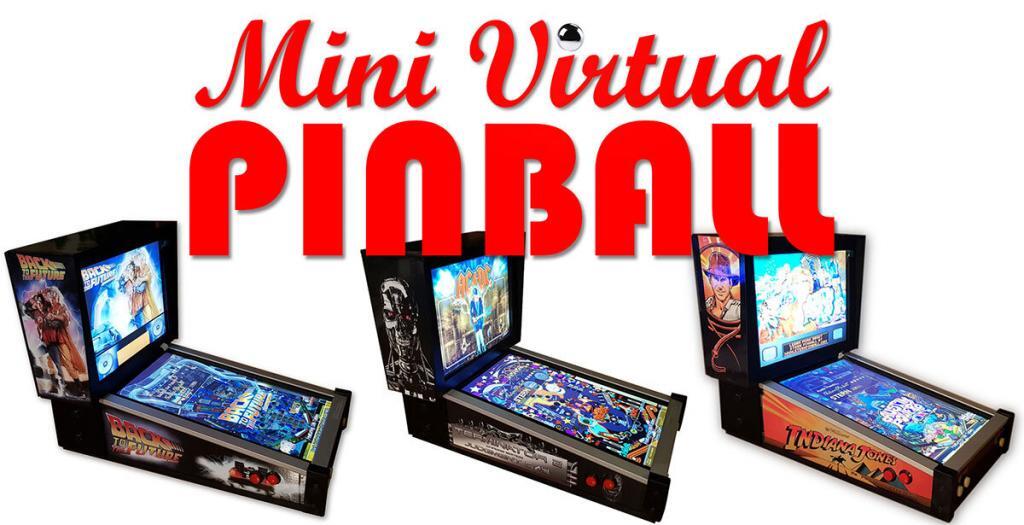 EMERGENCY COVID 19
In compliance with hygiene regulations, all our products are sanitized before being shipped, including internal parts, components and packaging.
Discounts on payments
Payment by Bank Transfer 5% discount
Mini Virtual Pinball, dual LCD screen, Mini PC and USB joystick card included (see features) 11 programmable buttons and TILT FUNCTION with motion sensor.
The mini Virtual Pinball is sold assembled and tested.
Every Mini Virtual Pinball is unique, built just for you. Included in the price, you can customize the cabinet
Choose one of our graphics or send us your favorite
IMPORTANT!!!
Software and gaming tables are not included, they are available and downloadable for free on the internet.
Upon explicit request of the customer we can install the software and tables for FREE.
Compatible with most popular software including Visual Pinball, Future Pinball
Displaying 1-9 of 10 results
€

1.400,00 –

€

1.500,00

Mini Virtual Pinball Each machine is unique because it's built just for you!

Now also with mechanical Force feedback (optional)

The machine is sold assembled, tested and ready to use, the Mini PC is mounted with Windows 10 preinstalled and with regular license.

For the installation of pinball software (Pinball x, future pinball, etc..) the customer must request it, we will install them for free.

The product is guaranteed for 1 year from the date of purchase indicated on the invoice.

Visit the FAQ for this product

Choose graphical customization before adding the product to your cart.

 

Mini Virtual Pinball Version with AMD Ryzen 7 Mini PC

€

1.400,00 –

€

1.500,00

Estimated shipping date Oct 14, 2022

Choose