Shop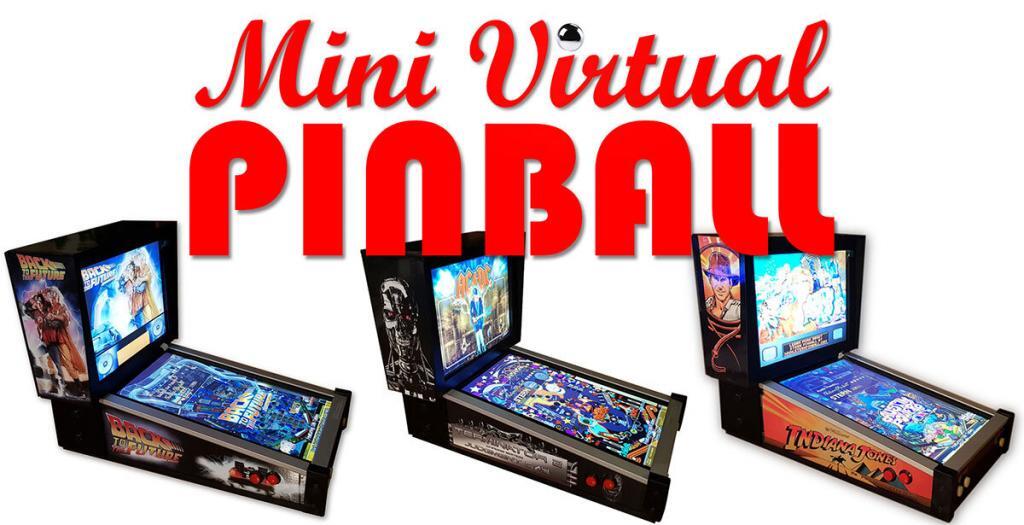 IMPORTANT ANNOUNCEMENT
We apologize to all our customers who are waiting for their orders, unfortunately we have had a number of problems, both technical and logistical, in addition I personally had a serious health problem that forced me to be idle for several months, now we are getting back to normal.
We are a small company and without me the work has stopped, we have resumed production and we ask our customers for some more patience.
THANK YOU FOR YOUR UNDERSTANDING
Pino Convertino
Discounts on payments
Payment by Bank Transfer 5% discount
Mini Virtual Pinball, dual LCD screen, Mini PC and USB joystick card included (see features) 11 programmable buttons and TILT FUNCTION with motion sensor.
The mini Virtual Pinball is sold assembled and tested.
Every Mini Virtual Pinball is unique, built just for you. Included in the price, you can customize the cabinet
Choose one of our graphics or send us your favorite
IMPORTANT!!!
Software and gaming tables are not included, they are available and downloadable for free on the internet.
Upon explicit request of the customer we can install the software and tables for FREE.
Compatible with most popular software including Visual Pinball, Future Pinball
Displaying 1-9 of 12 results